At Keller Williams Realty Madison West, we like to think we stand out from other real estate firms in many ways, but these areas in particular define Keller Williams Realty as an industry innovator and leader: Culture, Education, Profit Share, and Technology.
We are a company built and shaped by talented, driven real estate professionals who know the value of having a great career, accomplished colleagues, work-life balance, and a reputation for being the best in the business.
We focus on helping associates realize their fullest potential. You will find opportunities for growth, support for achieving your objectives and a true sense of family and belonging.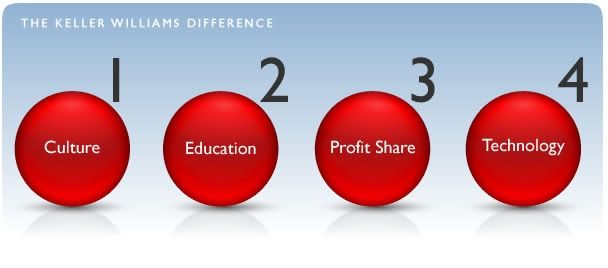 Our Mission: To build careers worth having, businesses worth owning and lives worth living.
Our Vision: To be the real estate company of choice for a new generation of sales associates and real estate owners.
Our Belief System:
Win-Win Or no deal
Integrity Do the right thing
Customers Always come first
Commitment In all things
Communication Seek first to understand
Creativity Ideas before results
Teamwork Together everyone achieves more
Trust Starts with honesty
Success Results through people
Your success is our goal.... Make today the day you begin the next fulfilling chapter in your life and career. Find out more by contacting our Team Leader today!
Why Keller Williams?
We invite you to learn why Keller Williams is right for you!